ΑΡΧΕΣ ΚΑΙ ΜΕΘΟΔΟΙ Μ.Κ.Ε.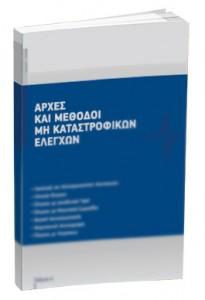 Το πεδίο των Μη Καταστροφικών Ελέγχων συνιστά ένα κρίσιμο διεπιστημονικό πεδίο, η εφαρμογή του οποίου διασφαλίζει την ορθή, αξιόπιστη και οικονομικά αποδοτική λειτουργία μιας πληθώρας συστημάτων. Οι μέθοδοι των Μη Καταστροφικών Ελέγχων αποτελούν ένα πανίσχυρο εργαλείο στα χέρια ενός κατάλληλα εκπαιδευμένου μηχανικού ή τεχνικού αφού δίνουν τη δυνατότητα επιθεώρησης ενός υλικού ή ενός εξαρτήματος, χωρίς αυτό να καταστρέφεται. Παράλληλα, παρέχει με τον καλύτερο δυνατό τρόπο μια βέλτιστη ισορροπία μεταξύ του ποιοτικού ελέγχου και του κόστους-αποτελεσματικότητας και το κυριότερο, χωρίς αρνητική επίδραση στη μετέπειτα χρήση τους.
Leading the education in Non-Destructive Testing

VT

PT

MT

ET

RT UT

PAUT TOFD

TT


The fastest way to Non-Destructive Testing report & documentation.
Build your NDT reports with a clean and contemporary software tool to suit a range of purposes.
Become an NDT Reporting Expert and produce professional reports.